Are you looking for a fun, energizing and effective way to relieve stress and anxiety? You don't need to be a great dancer to learn the dances and complete the moves with ease and grace. You'll love how relaxed, centered and energized you feel after each class.

Learn to Social Dance - Salsa
starts Thursday, May 4, 7:45pm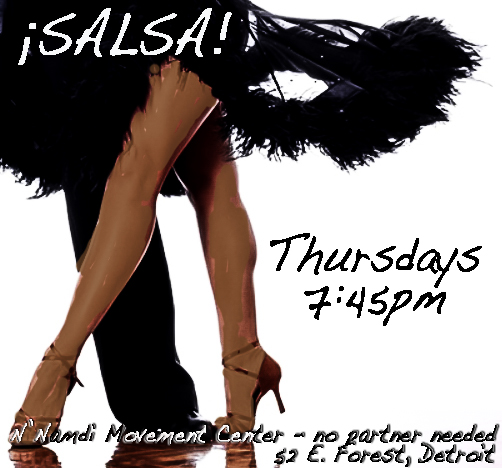 Salsa is a partner dance. The word is the same as the Spanish word salsa meaning sauce, or in this case flavor or style. Ccouple stay in a fixed area on the dance floor, sometimes doing shine steps (Latinized jazz steps) alone.

Class attendees will learn to move to the beat, step to the beat, display the dance's Cuban, African and Caribbean influences along with some flashy steps to take out on the dance floor.

Classes are $10 each. The session starts May 4 and ends May 25. Click the picture to go to our Facebook page. Ask questions there.

Links to special events may be found below.