Swing dance lessons in
midtown Detroit, follow with drinks
Thursdays until June 1 at 6:30pm

and/or

Salsa dance lessons
Thursdays at 7:45pm beginning May 4

$10/ class;$6 for students with a valid ID
N'Namdi Movement Gallery
52 E. Forest, Detroit
Roaring '20s Celebration, May 13, 2017
Cafagna Arts and Entertainment presents a fundraising birthday celebration for CAE founder, Bob Cafagna's, 70th birthday and fundraiser for The Capuchin Soup Kitchen.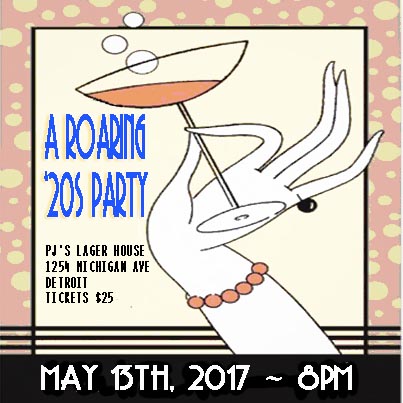 Call 1-313-236-7004 or write bobcafagna@gmail.com for more information. Click here to download a printable flyer.
World Lindy Hop Day Celebration, May 20, 2017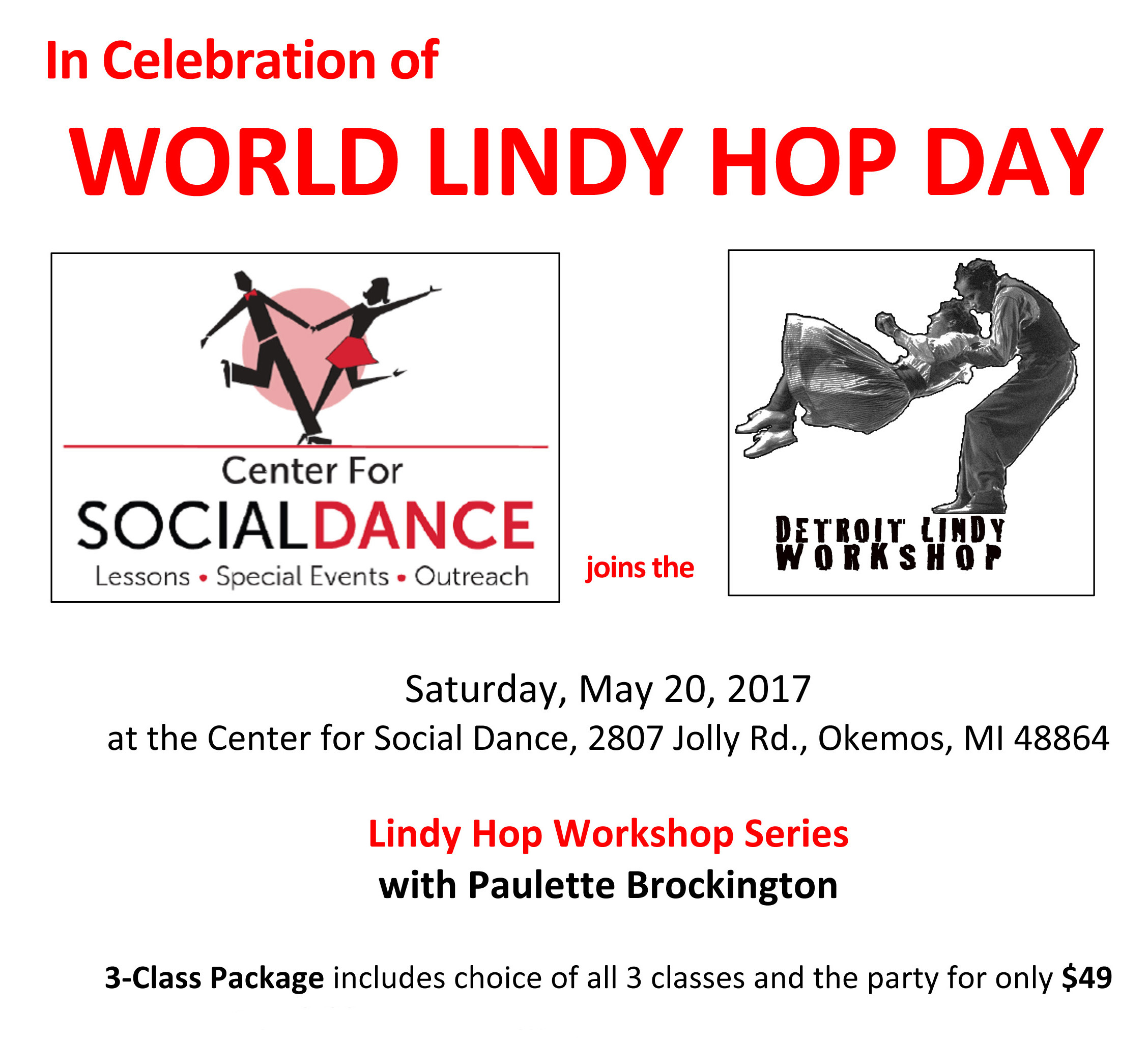 Register by May 18 for prizes by calling 517-242-8494 or write ballroom@CenterForSocialDance.com with questions.